PAINT PROTECTION FILM
Paint protection film (PPF) can keep your vehicle looking factory fresh mile after mile. Often called a "clear bra", PPF installs to the body exterior protecting the vehicle's surface from road debris, weathering and other wear and tear. Plus, the film has advanced flexibility, hugging tightly to curves and contours, offering easy installation and leaving no visual trace.
Why use Paint Protection Film?
PPF, aka "clear bra", is one of the best ways to preserve the showroom shine on your vehicle. The virtually invisible film preserves your vehicle's finish – without changing the design
or color. PPF protects vulnerable areas such as front bumpers, hoods, side mirrors, door handle cavities, door edges, rocker panels, and rear fender panels. Use it to keep your vehicle looking newer longer and enhance its resale value.

Where can you use PPF?
PPF can be professionally installed anywhere you want to protect your vehicle finish from scratches, chips, stains and other damage. The virtually invisible film will not alter the color or design of your vehicle. Use it to protect:
– Rocker panels from sand and stones kicked up by tires.
– Hoods, bumpers and mirror backs from flying gravel, bug acid sand tar.
– Door handle cavities and door edges from rings, keys, belt buckles and purses.
– Full hoods, trunks and roofs from bird droppings and tree sap.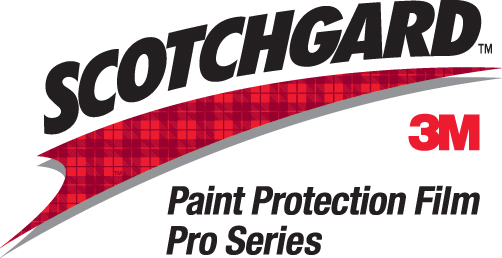 Features & Benefits
– Unrivaled scratch and stain resistance
– Exceptional clarity
– Resistant to yellowing
– Self-healing technology makes most scratches disappear
– Tough, durable and maintenance free